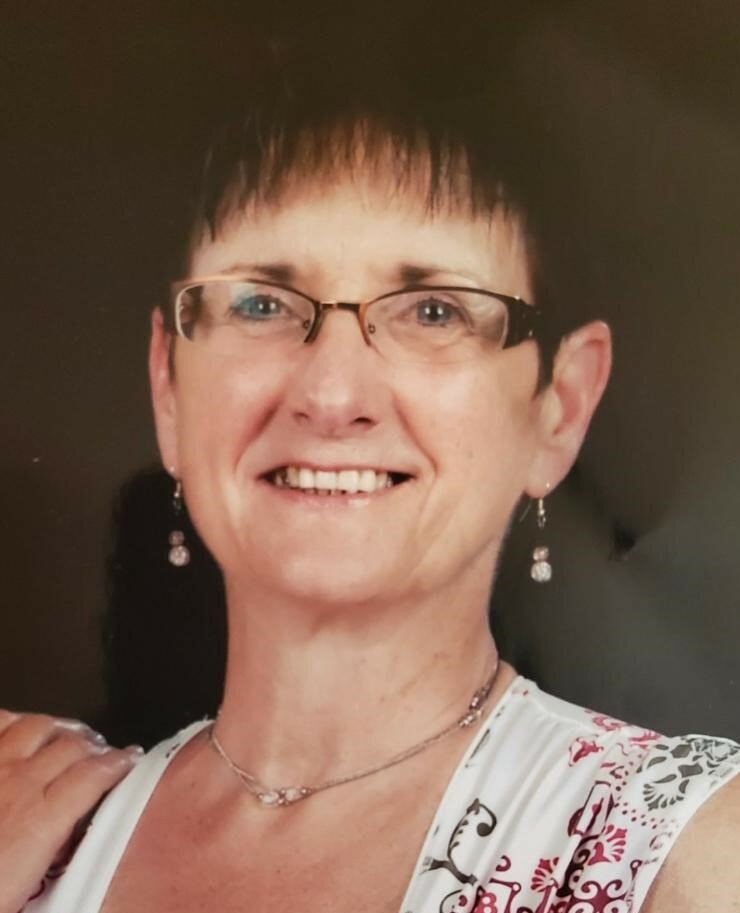 Share Your Memory of
Tralee


Obituary of Tralee Butler
Tralee died on October 22, 2022 in her beautiful home, while overlooking the ocean with her family, at the young age of 71 years..
She was born in Gander on October 18, 1951 to Desmond and Ruth Daly (nee Davis). As a young girl, her family moved to St. John's where she went to Presentation, followed by Holy Heart. As a young lady, she married Bob and moved to Foxtrap in 1971.
Leaving to cherish and celebrate her life and memories are her husband Robert (Bob) Butler, daughter Nikki Butler (Melvin), son Rob Butler (Candace); kindred spirit and sister Sheila Hallett (Jim), sister Ann Duggins (Russ); special nephew Des Hallett (Rhonda), special niece Vicki Hallet (David) and great-nephew Sam Hallett-Hopkins; sisters-in-law Linda Rideout (Warren) and Joyce Rideout (Chris); as well as many other wonderful family and friends.
Born Mary Margaret, she was nicknamed Tralee by Sheila as a baby. Nobody knew her as Mary, she was Tral, or Tralee.
Tralee created a wonderful, welcoming home with Bob, and would put the kettle on when ever the door opened. You were welcome.
This warmth and generosity, combined with her quick wit and sense of humor followed her from her home to her career with Canada Post. We are certain there were as many laughs as stamps at the Kelligrews Post Office. Just ask Eva and Karen.
As a child she could often be found with her mother and sisters around Octogan Pond spending time with the extend Davis family. There she created memories and friendships that are still alive and well today. You may have heard stories about her and Pat and Ester hitch hiking to Holyrood or even Gander.
After moving to Foxtrap and starting her family, she joined forces with Louise and Hazel who were also adjusting to life on the shore having left their own families at such a young age. They would end up being friends for life. From fashion shows to baking their way to Texas, you never know what they'd be up to.
Tralee loved to travel. Her first big adventure brought her and Bob across the pond to Scotland in 1989 where she connected with her extended Daly family. This is something we are all grateful for. Her dear cousin Pat's family and her own in Newfoundland have so many similarities.
Other travel adventures brought Tralee across Canada, the UK and Spain, on an unforgettable Mediterranean cruise, Aruba, and many more destinations, all with her sidekick and partner in crime, Sheila. But as much as she loved and dreamed of a world of travel and room service, she was never as content and happy as she was in her home in Foxtrap, and in the province of Newfoundland and Labrador.
After her retirement, her creative eye, love of art and sense of adventure flourished when she followed a dream and signed up for painting classes with Glenda. The walls in the red brick house resemble an art gallery.
We admired Tralee for her bravery, strength, intelligence, sense of humour and openness.
Visitation in Hickey's Funeral Home, 570 Conception Bay South, on Monday, October 24th, 2022 from 4-7 pm. Funeral Service in Hickey's Memorial Chapel on Tuesday, October 25th, at 11 am.
The family would like to thank the incredible staff and paramedics, who showed immense kindness and compassion at the Health Sciences Centre.
In lieu of flowers, we would like to invite you to make a donation in Tralee's name to the charity of your choice.
To send a message of condolence, please visit www.hickeysfuneralhome.com

570 Conception Bay Highway
Conception Bay South, NL A1X 7P8
294 Conception Bay Highway
Holyrood, NL A0A 2R0