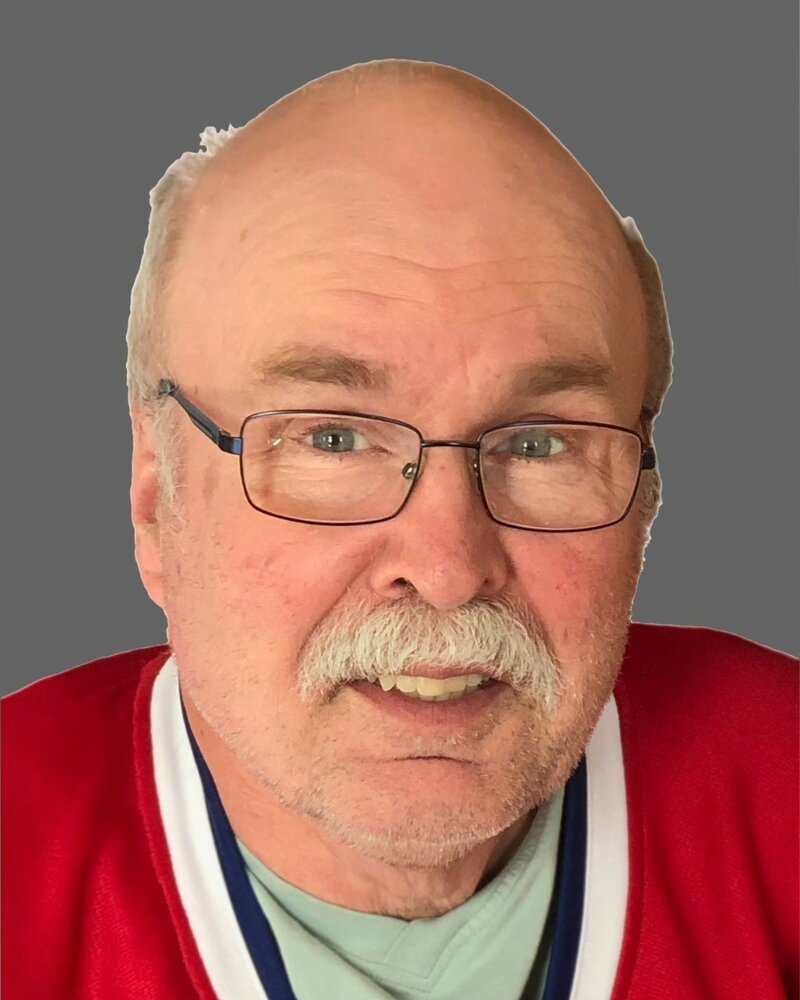 Obituary of Robert Wooley
Passed peacefully away at Pleasant View Towers on January 1st, 2023, listening to his favorite country and western music and surrounded by family and caring staff. Bob was born in FlinFlon, MB on March 8th, 1951.
His fondest memories of growing up were in FlinFlon, MB where he spent many happy days exploring the Canadian Shield. It was here that he developed his love for the outdoors and building forts with his older brother Hugh in the bush as their base for countless adventures.
Bob graduated from the University of Manitoba with a Bachelor of Science. During his summers he worked underground in the mines, various above ground jobs, and fought fires in the Yukon. After graduation he moved to Edmonton, AB and worked on environmental assessment projects spending thousands of hours flying aerial surveys in the north or camping in subzero temperatures. He spent decades of his career working and living throughout the Arctic where he had many adventures and made many lifelong friends. He was the first Fish and Wildlife Officer to be posted to Clyde River, NT on the eastern shores of Baffin Island where communication to the outside world was by two-way radio and accessible only by air. Travel was by DC3 aircraft, and there was no TV or radio. Bob made many patrols and trips with Inuit hunters and cherished the adventures and people he met. It was there he met the love of his life Sheila and started a family. This was followed by moves to Inuvik, NT, Iqaluit, NU, Yellowknife, NT and Brandon, MB.
Bob loved hockey and played until he was no longer able to skate. He then enjoyed the rink as a proud grandparent, cheering and watching his favorite game from the stands. He also enjoyed golf, cryptic crosswords, reading, writing, storytelling, swimming, water slides, carpentry, culinary pursuits, antique airplanes, and volunteering at the Brandon Commonwealth Air Training Plan Museum. He loved mentoring people and obtained his Adult Education Certificate to pass on his knowledge at the end of his career.
In 2009 he retired in Kelligrews, NL where he spent many hours getting into mischief with his grandchildren.
Bob was a singer and songwriter who wrote many songs. He travelled to all corners of the Arctic and throughout Canada with his guitar in hand. During the last year of his life he took great joy and comfort from music. His guitar will accompany him back home to Manitoba where he will be laid to rest.
Bob is survived by his wife of 44 years Sheila, sons Travis (Emily) and Roger (Melissa), siblings Darryl (Jan), Donna, Mary-Ann (Glen), Jim (Theresa), and sister-in-law Donna. He is also survived by his adored grandchildren Evan, Ava, and Miles and many nieces and nephews. He is predeceased by parents Garnet and Lillian, eldest brother Hugh, and brother-in-law Randy.
The family wish to thank the staff at the Murray Bliss Cancer Centre, 3NW Pleasant View Towers and the Community Palliative Care Program. Special thanks to Melanie Sparkes, Dr. Christine Orr, Dr. Louise Rogers and Dr. Anna Beth Loveys. You made this final journey for Bob as peaceful as our family could hope for and we are forever grateful for your compassion and care.
In lieu of flowers, donations may be made to the Commonwealth Air Training Plan Museum (airmuseum.ca) or a charity that is dear to you. Cremation has taken place. Visitation will be held at Hickey's Funeral Home, Kelligrews, NL on Friday, January 6th from 4pm- 7pm. Bob will be laid to eternal rest in the home of his heart, Manitoba, at a later date. To send a message of condolence, please visit www.hicjeysfuneralhome.com