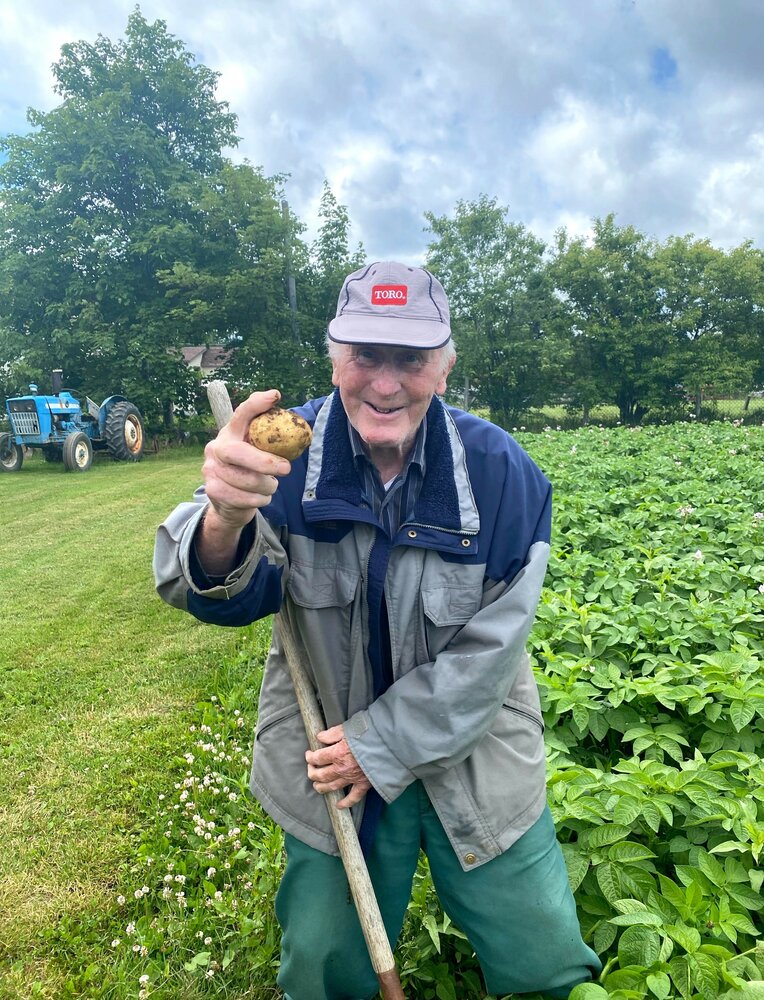 Share Your Memory of
William (Bill) E.


Obituary of William (Bill) E. Kennedy
Obituary of
William (Bill) E. Kennedy
1936 - 2023
The Kennedy Family is saddened to announce the passing of William (Bill) Kennedy in the early morning of Sunday, November 12th at his home in Seal Cove, Conception Bay South. He was deeply loved and will be profoundly missed. He leaves behind his wife Doris, children: Billy (Carol), Roger (Sue), Merv (Michelle Collier), Claudette (Blair Morris), Russ (Heather George), Denis (April Mahoney). Also left to mourn are his treasured eleven grandchildren, eight great grandchildren, and other relatives and friends.
Bill was a "Light and Power B'y" for 39years and retiree for 30 years. We worried that after 39 years of work and still at only 57 years of age, he would not find enough to keep him busy. Were we ever wrong. When asked if he was keeping busy, he would say, "Yes, I used to get breaks and lunch when I worked."
He was an outdoors man and loved farming and working with his hands. He grew vegetables, raised cattle, hunted, fished, cut wood, enjoyed adventures on the skidoo and bike and looked forward to his annual hunting trip to his "shack" in Millertown with his sons and friends. He also loved to have a yarn. In later years when the garage door was up and he was sitting in his chair, people dropped in to listen and share.
Fadder's passion for hockey brought great joy to his life. As a strong defenseman for the Seal Cove Eagles in the Senior Hockey League of his youth, and travelling with his sons through their hockey careers, Fadder would go anywhere for a game of hockey. Saturday nights were his and Mudder's night to stay home and "watch the game."
Lastly, we want to acknowledge Fadder's personal nurse, Heather George. Heather, we are forever in your debt for helping us care for him and keep him home with us until the end. Your kindness will never be forgotten.
Visitation in Hickey's Funeral Home, 570 Conception Bay Highway, CBS on Tuesday, November 14th, 2023, from 4 – 7 pm. To send a message of condolence, please visit www.hickeysfuneralhome.com
"As we think of our continuing journey in this life without you, we promise to never forget you. We will honour your memory by living our lives as you taught us to."

570 Conception Bay Highway
Conception Bay South, NL A1X 7P8
294 Conception Bay Highway
Holyrood, NL A0A 2R0